GET YOUR SMART PHONES, TABLETS, LAPTOPS, COMPUTERS & ANY OTHER ELECTRONICS REPAIRED AT
277 8th St E,
Owen Sound, ON
N4K 1L2
We REPAIR EVERYTHING ELECTRONICS
We repair Smart Phones, Tablets, Laptops, Computers, Gaming Consoles, and any other electronic devices. Contact Us for more details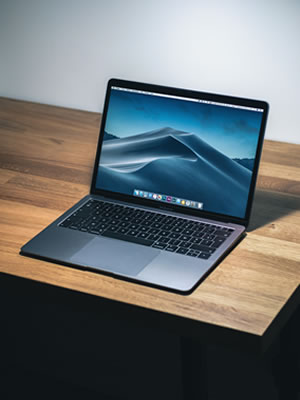 We know how devastating it is when you damage your personal electronic device such as a smart phone, tablet, laptop computer or any other device.
Step 1: Contact Us
First things first, contact us as soon as your phone, tablet, or any other electronic device needs to be repaired. We got this!
Step 2: We diagnose
Our professional team thoroughly examines the problem your device is having. We diagnose and find out the problem
Step 3: We fix it
As soon as we know what's wrong with your device, we roll up our sleeves and start repairing it. We don't stop till we fix it
OUR SUCCESS NUMBERS SPEAK FOR THEMSELVES
We have repaired hundreds of Smart Phones, Tablets, Laptops & Computers and other electronics such as Gaming consoles. Whether its a cracked screen repair, a dead battery, or any other issue, we are experienced to get your device fixed
Other Electronics repaired
With exceptional customer service at the heart of everything we do, we strive to ensure your device is repaired and fixed with the best option available.
Our diverse experience rescues every electronics damage crisis case including cracked screens, loss of data, hard drive failures, and more. No task is difficult for us. We look forward serving you.
Locally owned and operated by proud residents, we are centrally located in downtown, Owen Sound, Ontario.
A very honest man is the owner.Trust him...Pleasant counter staff also.If I could give 10 stars I would.
Allo did an incredible job replacing my daughters tablet screen. Would definitely recommend. Thanks guys!
marta harrison
2020-12-29
I very much appreciate the one on one assistances . Both the receptionist are very friendly and helpful. 👌👍 Thank-you
***LOOK NO FURTHER if you are looking for a place to fix your cell phone. Being new to the area I had no idea where to go! When I read the reviews for this place I knew this was the place to go! I was so impressed with Nabeel. He fixed my phone right then and there. I couldn't believe it! He was fast, super friendly and took the time to answer my many questions. He wouldn't let me pay and leave until he knew my phone was working 100%. I would definitely recommend this place and if my phone ever breaks again or computer I will be going back to this place!!! Good price too I might add!:)
Fast, and good priced. Hope I don't need a phone repair again soon, but if I do, this is the place to go. Very good service and really know what they are doing! Great job.
To get a no-obligation free quote, complete the form. The more information you provide, the better we will be able to serve you. We will be in touch shortly. Thanks for choosing Allo Centre.